Rick Simpson on Visual Inspection and Quality of Oils
Properly produced Rick Simpson oil (RSO) should be transparent, golden and preferably amber when spread on a piece of paper. It should also be glossy. When you see plant materials in the oil, you know that the oil was not properly filtered and that a solvent which strips plant materials was used.
Note; Also expamples from The Health Cure HempOil also known as Cannabis oil.
The Health Cure Produced Oil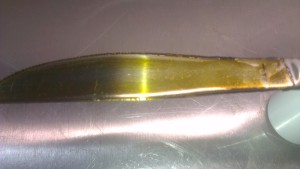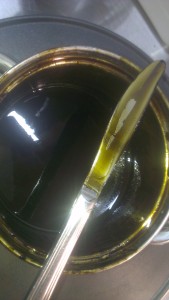 Source: Youtube, The Health cure