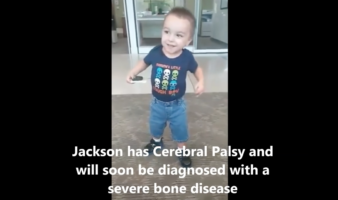 Treating Cerebral Palsy with Cannabis
This entry was posted on December 18, 2017 by admin.
Little Jackson suffers from Cerebral Palsy and a severe bone disease called Chronic Recurrent Multivocal Osteomyelitis (CRMO). Jackson was unable to walk without the aid of a walker until his mom started him on low THC oil (ACDC coconut oil infusion 12:1 ratio). And then THIS happened.
Click on the video to watch.
Posted By The Health Cure, December 18 2017
Source: Youtube