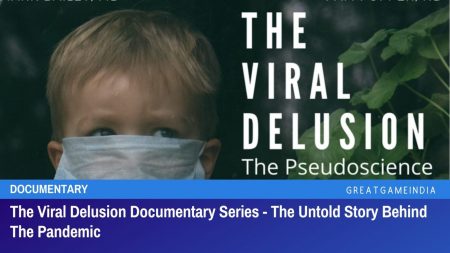 The Viral Delusion: How Did This Nightmare Happen? (Episode 2)
This entry was posted on October 1, 2022 by The Health Cure.
From the treatment protocols for COVID to the assumption of its transmission, Episode One unpacks the science of the claims that changed the world - in which these doctors and scientists make the case that every single claim the authorities made about the so-called SARS-COV2 virus has been based not on evidence, but pseudoscience.
Tags: The Health Cure, Medicinal Cannabis, Rick Simpson, Run From The Cure, Cancer Cure, Cancer Cells, Cannabis, Marijuana, Cannabisoil, Forbidden Cure, Medicine, Cure all, Cannabinoids, CBD, Cannabidiol, Parkinson, Multiple Sclerosis, Documentary, Testimonials, THC Oil Cures Cancer, Cannabis Oil Cures Cancer, Hemp Oil Cures Cancer, Endocannabinoids, Medical Cannabis, CBG, Skincancer, Hempcream, THC Cream, healing paths, clinical healing, hypnosis and regression, Energy Healing, The Viral Delusion, Documentary