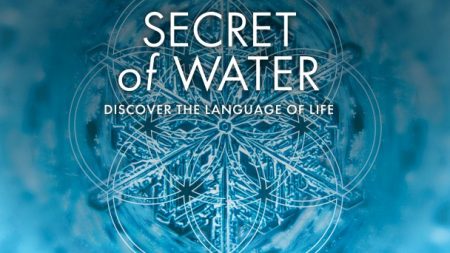 Secret of Water
This entry was posted on April 5, 2023 by The Health Cure.
Water – a living substance, the most common and least understood. It defies the basic laws of physics, yet holds the keys to life. Known to the ancients as a transmitter to and from the higher realms, water retains hidden messages and conveys information to DNA.
However, water can die if treated poorly. Our use and misuse of this precious resource has altered the vital information it carries in unexpected ways. Influences such as sound, thoughts, intention and prayer, as well as toxins such as chlorine, structure water's molecular arrangement – affecting all it comes in contact with. Prominent scientists help reveal the secret of water, allowing us to use its healing power for human beings and our planet.
The documentary Secret Of Water from the director Jirka Rysavy explores the unknown secrets of water, its power, and its ability to influence and even heal our bodies. The film covers research from scientists and researchers from around the world and presents it in an easy-to-understand way for viewers of all ages.
The documentary takes us on a journey from the source of water to its many uses, discussing the importance of clean water in our lives and how it affects the environment. It delves into the unique properties of water and how it interacts with the human body.
The film also focuses on the role of consciousness in water, examining the theories of Japanese researcher Masaru Emoto, who believed that water can hold the energy and vibration of intentions and emotions. This thought-provoking idea has sparked debates and discussion among viewers.
Overall, the documentary Secret Of Water is a fascinating and compelling film that opens our mind to the hidden secrets of water. It encourages us to think outside the box and consider the power and importance of this essential resource in our lives. The cinematography is stunning, and the narrative is captivating, making it a must-see documentary for anyone interested in science, health, and the environment.
---
---
The Health Cure has more than 13 years of experience in the field of health, various plant medicines and lifestyle.
Already able to help tens of thousands of people all over the world with plant medicines such as Graviola, Kava, Cannabis THC/CBD oil and other Cannabinoids and various holistic therapeutic treatments. At the health centre, The Health Cure runs courses in lifestyle, education in mindfulness. Also for different retreats. Contact The Health Cure for information.
Tags; The Health Cure, The Health Cure Netherlands, The Health Cure UK, The Health Cure France, RSO Oil, Medicinal Cannabis, Rick Simpson, Run From The Cure, Cancer Cure, Cancer Cells, Cannabis, Marijuana, Dr. Cristina Sanchez, Cannabis oil, Forbidden Cure, Medicine, Cure all, Cannabinoids, CBD, Cannabidiol, Parkinson, Multiple Sclerosis, Seizures, Documentary, Testimonials, THC Oil Cures Cancer, Parkinsons, Tremors, Cannabis Oil Cures Cancer, Hemp Oil Cures Cancer, Endocannabinoids, Medical Cannabis, CBG, Skin cancer, Hemp-cream, THC Cream, healing paths, clinical healing, hypnosis and regression, The Health Cure since 2009, Ayahuasca Medicine, DMT, Shaman, Nature, Grounding, Earthing, www.thehealthcure.org, Dogs, Cats, Horses, All Pets, Endo cannabinoids System, Alzheimer, phoenix-tears, Liver Cancer Stage 4, Breast Cancer, Energy, Qi Gong, shaman, Sage, shamanic healing, Ayahuasca, Healing Plants, Grounding, MMS, Jim Humble, Miracle Mineral Supplement, Rewired, Dr. Joe Dispenza, Gaia, Series, micro-dosing psilocybin, Mindfulness, Sleep, Plant medicine, Paleo Lifestyle, Qigong, Chinese Healing, Shamanism, Yoga, Yogic Path, Spiritual, Love, Ancient Knowledge, Pain, Healthy Lifestyle, Nutrition, Monsanto, Documentary, Superfood, Healthy Foods, Lifestyle,
Parkinson's, Placebo, Nervous System, Mind Body Healing, Quantum Leap, Nature Of Reality, Mind Body Healing, Subconscious Mind, Energy Healing, Life-force, Wellbeing, Love, Peace, Joy, Alive, Gaia, Ickonic, Bruce Lipton, Deepak Chopra, Dr. Joe Dispenza, Gregg Braden, Randy Veitenheimer, Dr. Wayne Dyer, Eckhart Tolle, Marcel Messing, Sound of Creation, Geometry, Frequency, Medical Intuition, Sacred Power, Secrets Of Sleep, Awake, Insomnia, Narcolepsy, Retreats, Retreat, Reiki, Quantum Touch, Meditation, Affirmations, Energy & Vibration, Balance, Abundance, Change Your Thoughts, Change Your Life , Gratitude, Letting Go, Subconscious Mind, Chakras, Energy Wheels, Acsension