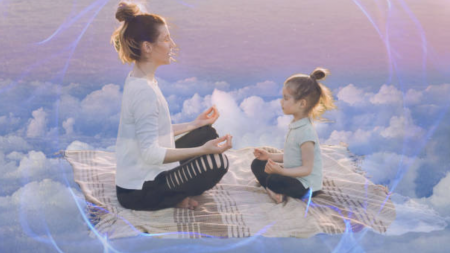 Mindfulness Training Drastically Helps Kids Sleep
This entry was posted on November 11, 2022 by The Health Cure.
Given the alarmingly accelerating rates of sleep difficulties in children, the need for safe solutions is pressing. Dr. Christina Chick of Stanford University Medical School reviews the results of a recent study, which showed that a mindfulness training program implemented within the school day made a dramatic impact on children's sleep. Dr. Chick discusses the implications of the findings and suggests ways in which parents can utilize some of the strategies to help improve their kids' sleep, and their overall health and wellbeing.
Tags; The Health Cure, RSO Oil, Medicinal Cannabis, Rick Simpson, Run From The Cure, Cancer Cure, Cancer Cells, Cannabis, Marijuana, Cannabisoil, Forbidden Cure, Medicine, Cure all, Cannabinoids, CBD, Cannabidiol, Parkinson, Multiple Sclerosis, Seizures, Documentary, Testimonials, THC Oil Cures Cancer, Parkinsons, Tremors, Cannabis Oil Cures Cancer, Hemp Oil Cures Cancer, Endocannabinoids, Medical Cannabis, CBG, Skin cancer, Hemp-cream, THC Cream, healing paths, clinical healing, hypnosis and regression, Energy Healing, The Health Cure since 2009, Ayahuasca Medicine, DMT, Shaman, Nature, Grounding, Earthing, www.thehealthcure.org, Dogs, Cats, Horses, All Pets, Endocannabinoids System, Alzheimer, phoenix-tears, Liver Cancer Stage 4, Energy, Qi Gong, shaman, Sage, shamanic healing, Ayahuasca, Healing Plants, Grounding, MMS, Jim Humble, Miracle Mineral Supplement, Rewired, Dr. Joe Dispenza, Gaia, Series, microdosing psilocybin, Mindfulness, Sleep