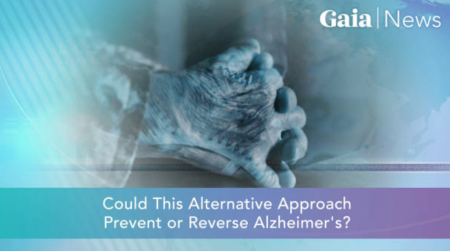 Could This Alternative Approach Prevent or Reverse Alzheimer's?
This entry was posted on November 11, 2022 by The Health Cure.
Dr. Dale Bredesen has conducted a new study finding proof Alzheimer's stems from a number of lifestyle behaviors, which can include lack of sleep, lack of activity that encourages neuroplasticity, lack of exercise, gut microbiome health, and more. Finding there is no one singular cause of Alzheimer's reveals it cannot be treated with any "silver bullet" from pharmacology. Instead, Dr. Bredesen tailors a regimen of holistic lifestyle changes to help people suffering from Alzheimer's which could prevent or even reverse the disease. Dr. Ilene Naomi Rusk discusses her study of this approach to Alzheimer's.
Tags; The Health Cure, Medicinal Cannabis, Rick Simpson, Run From The Cure, Cancer Cure, Cancer Cells, Cannabis, Marijuana, Cannabisoil, Forbidden Cure, Medicine, Cure all, Cannabinoids, CBD, Cannabidiol, Parkinson, Multiple Sclerosis, Seizures, Documentary, Testimonials, THC Oil Cures Cancer, Parkinsons, Tremors, Cannabis Oil Cures Cancer, Hemp Oil Cures Cancer, Endocannabinoids, Medical Cannabis, CBG, Skin cancer, Hemp-cream, THC Cream, healing paths, clinical healing, hypnosis and regression, Energy Healing, The Health Cure since 2009, Ayahuasca Medicine, DMT, Shaman, Nature, Grounding, Earthing, www.thehealthcure.org, Dogs, Cats, Horses, All Pets, Endocannabinoids System, Alzheimer, phoenix-tears, Liver Cancer Stage 4, Energy, Qi Gong, shaman, Sage, shamanic healing, Ayahuasca, Healing Plants, Grounding, MMS, Jim Humble, Miracle Mineral Supplement, Rewired, Dr. Joe Dispenza, Gaia, Series, microdosing psilocybin