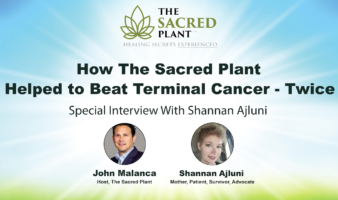 How The Sacred Plant Helped Defy Terminal Cancer - Twice
This entry was posted on June 22, 2018 by The Health Cure.
watch this incredible interview with Shannan Ajluni.
She has used The Sacred Plant to beat the odds year after year, not just for herself, when she was diagnosed with breast cancer…
But for her two sons as well, one of whom was diagnosed with terminal cancer, and the other who suffers seizures.
Source: Youtube
Posted By The Health Cure, June 22 2018