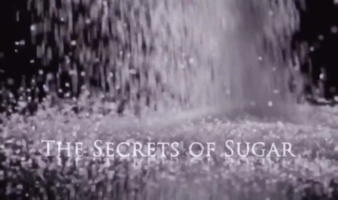 The Secrets of Sugar - The Fifth Estate
This entry was posted on January 19, 2023 by The Health Cure.
For many of us, sugar provides an instant feeling of warmth and comfort. We identify it as an essential component of great tasting foods, and of blissful culinary gratification. Its presence is unavoidable, even in foods that promise higher levels of nutritional value. In many corners of the globe, the human desire for sugar seems unquenchable. In fact, one would be hard-pressed to find an addiction more commonplace than the one we experience for sugar. But it's an addiction that could be killing us in record numbers.
The documentary titled The Secrets of Sugar examines this addiction and its perilous impact on the well-being of our global society. Extensive research has pinpointed sugar's culpability in a number of our most common and life-threatening ailments, including high blood pressure, obesity, heart disease, cancer, diabetes and even Alzheimer's disease.
The weight loss craze which began taking shape in the 1980's originated as an attack against fat. Yet, even in a climate where the public enjoys unprecedented access to low or no-fat foods, the rates of damaging disease remain alarmingly high. "Which is worse: the sugar or the fat? The sugar, a thousand times over," asserts Dr. Robert Lustig, a pediatric endocrinologist who serves as one of the film's key interview subjects. In his view, sugar is a poison and serves as a recipe of destruction for people of all ages. As a leading crusader against the dangers of sugar, Dr. Lustig faces an uphill battle in altering existing practices within the food industry and educating an unsuspecting public who falls prey to their tactics.
According to the observations presented in The Secrets of Sugar, these tactics include ambiguous or misleading nutrition labels, fuzzy science, and the mounting of an advertising campaign unmatched in scale even by the likes of the tobacco industry.
Without a change in public consciousness, the prevalence of sugar in our daily diets threatens to heighten disease epidemics to an even greater degree, and may eventually lead to the bankruptcy of the entire healthcare system within the United States and Canada. By exploring an issue that too often remains obscured, The Secrets of Sugar seeks to ignite a movement among its viewers to rectify this disturbing trend before it's too late.
---
---
The Health Cure has more than 13 years of experience in the field of health, various plant medicines and lifestyle.
Already able to help tens of thousands of people all over the world with plant medicines such as Graviola, Kava, Cannabis THC/CBD oil and other Cannabinoids and various holistic therapeutic treatments. At the health centre, The Health Cure runs courses in lifestyle, education in mindfulness. Also for different retreats. Contact The Health Cure for information.
Tags; The Health Cure, The Health Cure Netherlands, The Health Cure UK, The Health Cure France, RSO Oil, Medicinal Cannabis, Rick Simpson, Run From The Cure, Cancer Cure, Cancer Cells, Cannabis, Marijuana, Dr. Cristina Sanchez, Cannabis oil, Forbidden Cure, Medicine, Cure all, Cannabinoids, CBD, Cannabidiol, Parkinson, Multiple Sclerosis, Seizures, Documentary, Testimonials, THC Oil Cures Cancer, Parkinsons, Tremors, Cannabis Oil Cures Cancer, Hemp Oil Cures Cancer, Endocannabinoids, Medical Cannabis, CBG, Skin cancer, Hemp-cream, THC Cream, healing paths, clinical healing, hypnosis and regression, The Health Cure since 2009, Ayahuasca Medicine, DMT, Shaman, Nature, Grounding, Earthing, www.thehealthcure.org, Dogs, Cats, Horses, All Pets, Endo cannabinoids System, Alzheimer, phoenix-tears, Liver Cancer Stage 4, Breast Cancer, Energy, Qi Gong, shaman, Sage, shamanic healing, Ayahuasca, Healing Plants, Grounding, MMS, Jim Humble, Miracle Mineral Supplement, Rewired, Dr. Joe Dispenza, Gaia, Series, micro-dosing psilocybin, Mindfulness, Sleep, Plant medicine, Paleo Lifestyle, Qigong, Chinese Healing, Shamanism, Yoga, Yogic Path, Spiritual, Love, Ancient Knowledge, Pain, Healthy Lifestyle, Nutrition, Documentary, Superfood, Healthy Foods, Lifestyle,
Parkinson's, Placebo, Nervous System, Mind Body Healing, Quantum Leap, Nature Of Reality, Mind Body Healing, Subconscious Mind, Energy Healing, Life-force, Wellbeing, Love, Peace, Joy, Alive, Gaia, Ickonic, Bruce Lipton, Deepak Chopra, Dr. Joe Dispenza, Gregg Braden, Randy Veitenheimer, Dr. Wayne Dyer, Eckhart Tolle, Marcel Messing, Sound of Creation, Geometry, Frequency, Medical Intuition, Sacred Power, Secrets Of Sleep, Awake, Insomnia, Narcolepsy, Retreats, Retreat, Reiki, Quantum Touch, Meditation, Affirmations, Energy & Vibration, Balance, Abundance, Change Your Thoughts, Change Your Life , Gratitude, Letting Go, Subconscious Mind, Chakras, Energy Wheels, Acsension