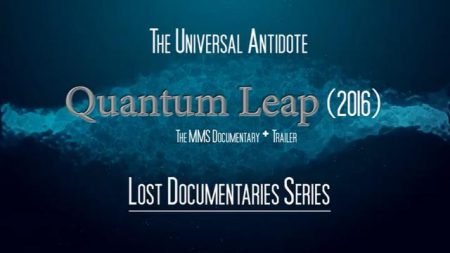 Quantum Leap - Jim Humble Discovery (MMS) Documentary
This entry was posted on November 23, 2022 by The Health Cure.
This amazingly powerful compound, commonly known as the Miracle Mineral Supplement or MMS, has been very prominant in the alternative medicinal arena for close to a decade. The reason it has stood the test of time is because it works – & works well!
It all begun back in the mid 1990's whilst Jim Humble was on a mining expidition deep within the jungle's of the South Americas. When one of his party was suddenly struck down by the Malaria parasite, Jim struck upon a amazing discovery – a revelation that has since altered the lives of many!
Tags; The Health Cure, RSO Oil, Medicinal Cannabis, Rick Simpson, Run From The Cure, Cancer Cure, Cancer Cells, Cannabis, Marijuana, Cannabisoil, Forbidden Cure, Medicine, Cure all, Cannabinoids, CBD, Cannabidiol, Parkinson, Multiple Sclerosis, Seizures, Documentary, Testimonials, THC Oil Cures Cancer, Parkinsons, Tremors, Cannabis Oil Cures Cancer, Hemp Oil Cures Cancer, Endocannabinoids, Medical Cannabis, CBG, Skin cancer, Hemp-cream, THC Cream, healing paths, clinical healing, hypnosis and regression, Energy Healing, The Health Cure since 2009, Ayahuasca Medicine, DMT, Shaman, Nature, Grounding, Earthing, www.thehealthcure.org, Dogs, Cats, Horses, All Pets, Endocannabinoids System, Alzheimer, phoenix-tears, Liver Cancer Stage 4, Energy, Qi Gong, shaman, Sage, shamanic healing, Ayahuasca, Healing Plants, Grounding, MMS, Jim Humble, Miracle Mineral Supplement, Rewired, Dr. Joe Dispenza, Gaia, Series, microdosing psilocybin, Mindfulness, Sleep, Plant medicine, Paleo Lifestyle, Qigong, Chinese Healing, Shamanism, Jim Humble, MMS, Miracle Mineral Supplement