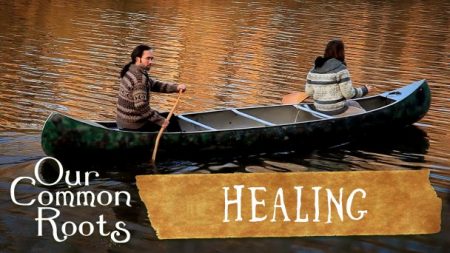 Our Common Roots - Healing (Episode 3)
This entry was posted on November 22, 2022 by The Health Cure.
In this third episode, Master Herbalist Chad Cornell delves further into the topic of healing on deeper, more subtle levels. He also shares the Cree legend known as the Warriors of the Rainbow which states that we live in a unique age when people of all cultures and nations will unite out of their love for the earth, the next generations, and the the Great Spirit that flows through all things. Chad will spotlight such powerful sexual and restorative herbs as Ashwagandha, Angelica, and Ginseng along side others which can benefit libido, aid in stress relief and can even be used to support higher levels of human awareness.
Tags; The Health Cure, RSO Oil, Medicinal Cannabis, Rick Simpson, Run From The Cure, Cancer Cure, Cancer Cells, Cannabis, Marijuana, Cannabisoil, Forbidden Cure, Medicine, Cure all, Cannabinoids, CBD, Cannabidiol, Parkinson, Multiple Sclerosis, Seizures, Documentary, Testimonials, THC Oil Cures Cancer, Parkinsons, Tremors, Cannabis Oil Cures Cancer, Hemp Oil Cures Cancer, Endocannabinoids, Medical Cannabis, CBG, Skin cancer, Hemp-cream, THC Cream, healing paths, clinical healing, hypnosis and regression, Energy Healing, The Health Cure since 2009, Ayahuasca Medicine, DMT, Shaman, Nature, Grounding, Earthing, www.thehealthcure.org, Dogs, Cats, Horses, All Pets, Endocannabinoids System, Alzheimer, phoenix-tears, Liver Cancer Stage 4, Energy, Qi Gong, shaman, Sage, shamanic healing, Ayahuasca, Healing Plants, Grounding, MMS, Jim Humble, Miracle Mineral Supplement, Rewired, Dr. Joe Dispenza, Gaia, Series, microdosing psilocybin, Mindfulness, Sleep, Plant medicine