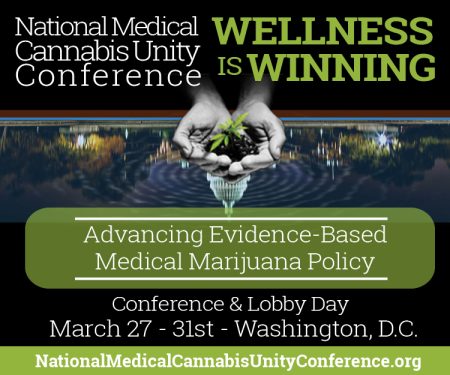 National Medical Cannaibs 2015 Unity Conference - Updates on Clinical Applications
This entry was posted on April 24, 2023 by The Health Cure.
The National Medical Cannabis Unity Conference, held in 2015, was a significant event for the medical cannabis community. This conference brought together professionals from all areas of the medical cannabis industry to discuss the latest updates on clinical applications. The conference highlighted the progress made in the medical cannabis field and provided an opportunity for researchers and practitioners to share their experiences and insights.
One of the most significant updates discussed at the conference was the growing body of research on the medical benefits of cannabis. Numerous studies have demonstrated the therapeutic potential of cannabis for various medical conditions, including chronic pain, epilepsy, multiple sclerosis, and nausea and vomiting associated with chemotherapy. Additionally, several states had legalized medical cannabis by 2015, with more states following suit in the years that followed.
Another topic discussed at the conference was the importance of standardization in the medical cannabis industry. Standardization is essential for ensuring consistency in the quality and potency of medical cannabis products. Without standardization, patients may receive varying doses or levels of effectiveness from different products, which could compromise their treatment outcomes.
The conference also highlighted the need for further education and training for healthcare professionals. Many healthcare professionals are still not familiar with the therapeutic benefits of medical cannabis, and some may be hesitant to recommend it to their patients due to its legal status or lack of familiarity with its use. Educating healthcare professionals on the evidence-based applications of medical cannabis and its potential risks and benefits is crucial to improving patient access to this treatment option.
The conference also discussed the need for patient advocacy in the medical cannabis industry. Patients who benefit from medical cannabis must have access to safe and effective products and be able to use them without fear of legal repercussions. Patient advocacy groups play a critical role in advancing the medical cannabis agenda and ensuring that patients' voices are heard.
In conclusion, the National Medical Cannabis Unity Conference held in 2015 was a significant event that highlighted the latest updates on clinical applications of medical cannabis. The conference demonstrated the growing body of research supporting the therapeutic potential of medical cannabis and emphasized the need for standardization, education, and patient advocacy in the industry. The conference helped bring together various stakeholders to collaborate and work towards advancing the medical cannabis agenda, which has continued to evolve in the years since.
---
The Health Cure has more than 13 years of experience in the field of health, various plant medicines and lifestyle.
Already able to help tens of thousands of people all over the world with plant medicines such as Graviola, Kava, Cannabis THC/CBD oil and other Cannabinoids and various holistic therapeutic treatments. At the health centre, The Health Cure runs courses in lifestyle, education in mindfulness. Also for different retreats. Contact The Health Cure for information.
Tags; The Health Cure, The Health Cure Netherlands, The Health Cure UK, The Health Cure France, RSO Oil, Medicinal Cannabis, Rick Simpson, Run From The Cure, Cancer Cure, Cancer Cells, Cannabis, Marijuana, Dr. Cristina Sanchez, Cannabis oil, Forbidden Cure, Medicine, Cure all, Cannabinoids, CBD, Cannabidiol, Parkinson, Multiple Sclerosis, Seizures, Documentary, Testimonials, THC Oil Cures Cancer, Parkinsons, Tremors, Cannabis Oil Cures Cancer, Hemp Oil Cures Cancer, Endocannabinoids, Medical Cannabis, CBG, Skin cancer, Hemp-cream, THC Cream, healing paths, clinical healing, hypnosis and regression, The Health Cure since 2009, Ayahuasca Medicine, DMT, Shaman, Nature, Grounding, Earthing, www.thehealthcure.org, Dogs, Cats, Horses, All Pets, Endo cannabinoids System, Alzheimer, phoenix-tears, Liver Cancer Stage 4, Breast Cancer, Energy, Qi Gong, shaman, Sage, shamanic healing, Ayahuasca, Healing Plants, Grounding, MMS, Jim Humble, Miracle Mineral Supplement, Rewired, Dr. Joe Dispenza, Gaia, Series, micro-dosing psilocybin, Mindfulness, Sleep, Plant medicine, Paleo Lifestyle, Qigong, Chinese Healing, Shamanism, Yoga, Yogic Path, Spiritual, Love, Ancient Knowledge, Pain, Healthy Lifestyle, Nutrition, Monsanto, Documentary, Superfood, Healthy Foods, Lifestyle,
Parkinson's, Placebo, Nervous System, Mind Body Healing, Quantum Leap, Nature Of Reality, Mind Body Healing, Subconscious Mind, Energy Healing, Life-force, Wellbeing, Love, Peace, Joy, Alive, Gaia, Ickonic, Bruce Lipton, Deepak Chopra, Dr. Joe Dispenza, Gregg Braden, Randy Veitenheimer, Dr. Wayne Dyer, Eckhart Tolle, Marcel Messing, Sound of Creation, Geometry, Frequency, Medical Intuition, Sacred Power, Secrets Of Sleep, Awake, Insomnia, Narcolepsy, Retreats, Retreat, Reiki, Quantum Touch, Meditation, Affirmations, Energy & Vibration, Balance, Abundance, Change Your Thoughts, Change Your Life , Gratitude, Letting Go, Subconscious Mind, Chakras, Energy Wheels, Acsension