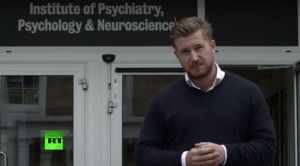 Legalising cannabis in the UK
This entry was posted on December 15, 2015 by The Health Cure.
Legalising cannabis in the UK
Sebastian Pacher goes underground on legalising marijuana in the UK. With the first debate on the prohibition of cannabis in the UK for ten years what are the highs and lows of legalisation? Baroness Meacher Co-Chair of  The All Party Parliamentary Group for Drug Policy Reform discusses the failures of the war on drugs and what she hopes for the debate in October. We speak to people who are treating cancer and other diseases with cannabis oil and ask why the government refuses to acknowledge the benefits of regulation. Plus addiction expert Sarah Graham talks about what the negative effects of legalisation could be.
Source: Youtube, RT
Posted By The Health Cure, December 15 2015