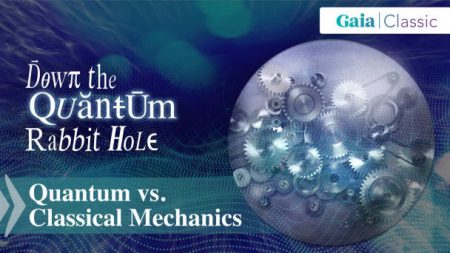 Down the Quantum Rabbit Hole - Quantum vs. Classical Mechanics (Episode 2)
This entry was posted on November 24, 2022 by The Health Cure.
No matter the spiritual or scientific perspective, reality is not what we thought it was. New discoveries in quantum mechanics takes our understanding of existence beyond anything we could ever imagination. To better understand this, we explore quantum vs classical mechanics to gain two different views on what we are and what the world is. It may be that we are living in a conceptual universe, as quantum mechanics is a display of possibility, rather than actuality.
Tags; The Health Cure, RSO Oil, Medicinal Cannabis, Rick Simpson, Run From The Cure, Cancer Cure, Cancer Cells, Cannabis, Marijuana, Cannabisoil, Forbidden Cure, Medicine, Cure all, Cannabinoids, CBD, Cannabidiol, Parkinson, Multiple Sclerosis, Seizures, Documentary, Testimonials, THC Oil Cures Cancer, Parkinsons, Tremors, Cannabis Oil Cures Cancer, Hemp Oil Cures Cancer, Endocannabinoids, Medical Cannabis, CBG, Skin cancer, Hemp-cream, THC Cream, healing paths, clinical healing, hypnosis and regression, Energy Healing, The Health Cure since 2009, Ayahuasca Medicine, DMT, Shaman, Nature, Grounding, Earthing, www.thehealthcure.org, Dogs, Cats, Horses, All Pets, Endocannabinoids System, Alzheimer, phoenix-tears, Liver Cancer Stage 4, Energy, Qi Gong, shaman, Sage, shamanic healing, Ayahuasca, Healing Plants, Grounding, MMS, Jim Humble, Miracle Mineral Supplement, Rewired, Dr. Joe Dispenza, Gaia, Series, microdosing psilocybin, Mindfulness, Sleep, Plant medicine, Paleo Lifestyle, Qigong, Chinese Healing, Shamanism, Yoga, Yogic Path, Spiritual, Love, Ancient Knowledge, Pain
Parkinson's, Placebo, Nervous System, Mind Body Healing, Quantum Leap, Nature Of Reality