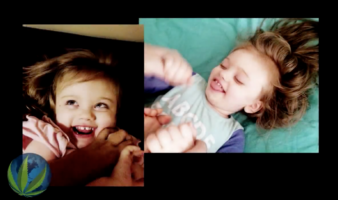 Children seizures and Cannabis: ten days on THC oil 2014
This entry was posted on January 3, 2018 by The Health Cure.
It's been ten days since Barbara started her daughter, Nova Leigh, on THC cannabis oil. Ten days without a seizure. When one did come, another dose of the oil and it stopped almost immediately.
Barbara's daughter, Nova Leigh, suffers from a rare birth defect called Shizencehaly. She was also born without a thyroid and only 25% of her brain developed.
Everyone told Barbara that cannabis could not possibly help Nova, but it did.
Here is Barbara's account of the ten days following cannabis oil therapy.
We're CPN Institute. We're a national, cannabis educational organization, empowering patients to take a leading role in their healthcare.
Click on the video to watch.
Source: Youtube
Posted by The Health Cure, January 3 2018