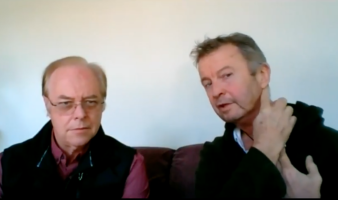 Cannabis Cures His Neck Cancer
This entry was posted on December 18, 2017 by The Health Cure.
Toney Fitzgerald, aka The Green Miracle Man, Cancer fighter and Cannabis Educator Interviews Michael Stoopman about his miraculous healing of his neck tumor using Cannabis Oil. Given only days to live, Michael then he discovered the ancient power plant Cannabis and he is still with us today! This is a must watch with shocking disturbing photos of his Cancer tum our and how he healed within just one month after suing Cannabis.
Posted By The Health Cure, December 18 2017
Source: Youtube