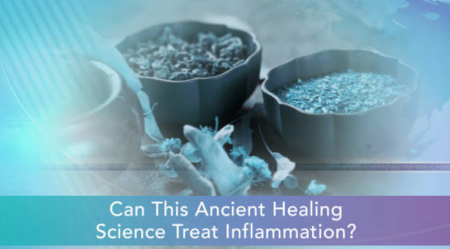 Can This Ancient Healing Science Treat Inflammation?
This entry was posted on November 12, 2022 by The Health Cure.
Scientists are exploring a new cellular approach to dealing with inflammation, proven to be at the root of most disease. Ayurvedic practitioner Dr. John Douillard discusses the research and offers an alternative holistic approach as taught by the ancient healing science of Ayurveda. He explains the causes, consequences, prevention, and treatment of the root causes of inflammation from the Ayurvedic perspective and details what you can do right now to safeguard your health from this pervasive issue.
Tags; The Health Cure, RSO Oil, Medicinal Cannabis, Rick Simpson, Run From The Cure, Cancer Cure, Cancer Cells, Cannabis, Marijuana, Cannabisoil, Forbidden Cure, Medicine, Cure all, Cannabinoids, CBD, Cannabidiol, Parkinson, Multiple Sclerosis, Seizures, Documentary, Testimonials, THC Oil Cures Cancer, Parkinsons, Tremors, Cannabis Oil Cures Cancer, Hemp Oil Cures Cancer, Endocannabinoids, Medical Cannabis, CBG, Skin cancer, Hemp-cream, THC Cream, healing paths, clinical healing, hypnosis and regression, Energy Healing, The Health Cure since 2009, Ayahuasca Medicine, DMT, Shaman, Nature, Grounding, Earthing, www.thehealthcure.org, Dogs, Cats, Horses, All Pets, Endocannabinoids System, Alzheimer, phoenix-tears, Liver Cancer Stage 4, Energy, Qi Gong, shaman, Sage, shamanic healing, Ayahuasca, Healing Plants, Grounding, MMS, Jim Humble, Miracle Mineral Supplement, Rewired, Dr. Joe Dispenza, Gaia, Series, microdosing psilocybin, Mindfulness, Sleep, Plant medicine