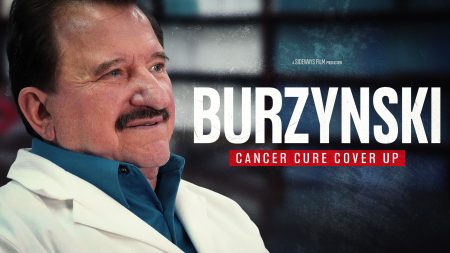 Burzynski - The Cancer Cure Cover-Up
This entry was posted on September 29, 2022 by The Health Cure.
The story of a pioneering biochemist who discovered a unique and proprietary method of successfully treating most cancers. This documentary takes the audience on a near 50-year journey both Dr. Burzynski and his patients have been enduring in order to obtain FDA-approved clinical trials of Antineoplastons. Defying the face of skepticism, legal attacks from state and federal agencies.
tags: The Health Cure, Medicinal Cannabis, Rick Simpson, Run From The Cure, Cancer Cure, Cancer Cells, Cannabis, Marijuana, Cannabisoil, Forbidden Cure, Medicine, Cure all, Cannabinoids, CBD, Cannabidiol, Parkinson, Multiple Sclerosis, Documentary, Testimonials, THC Oil Cures Cancer, Cannabis Oil Cures Cancer, Hemp Oil Cures Cancer, Endocannabinoids, Medical Cannabis, CBG, Skincancer, Hempcream, THC Cream, healing paths, clinical healing, hypnosis and regression, Energy Healing, ayurveda, documentary, thrive, Burzynski