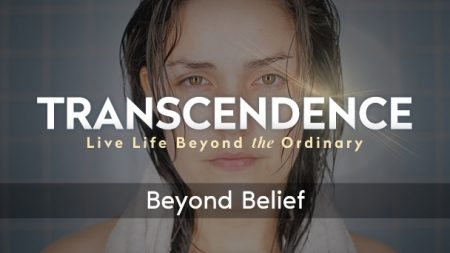 Beyond Belief (Episode 3)
This entry was posted on November 18, 2022 by The Health Cure.
What if you could live a life of abundance, happiness, health, wealth, and love? In this episode, you'll meet an extraordinary person who grew up believing that he will be nothing other than ordinary. You'll witness how a boy with a "broken brain" overcame his learning difficulties to go on and achieve his life dreams and become a world expert in accelerated learning.
We'll dive deep into the way our minds are programmed and what forms our beliefs, values, and identity, and how we can reconfigure our brains to alter the limiting beliefs that are holding us back. Not only can recalibrating the individual mind be beneficial for our mental state and accelerate us towards our goals in life, it can also control our biochemistry. Negative and positive emotions can have a significant impact on the expression of disease. Your mind is everything. What you think you become.
Tags; The Health Cure, RSO Oil, Medicinal Cannabis, Rick Simpson, Run From The Cure, Cancer Cure, Cancer Cells, Cannabis, Marijuana, Cannabisoil, Forbidden Cure, Medicine, Cure all, Cannabinoids, CBD, Cannabidiol, Parkinson, Multiple Sclerosis, Seizures, Documentary, Testimonials, THC Oil Cures Cancer, Parkinsons, Tremors, Cannabis Oil Cures Cancer, Hemp Oil Cures Cancer, Endocannabinoids, Medical Cannabis, CBG, Skin cancer, Hemp-cream, THC Cream, healing paths, clinical healing, hypnosis and regression, Energy Healing, The Health Cure since 2009, Ayahuasca Medicine, DMT, Shaman, Nature, Grounding, Earthing, www.thehealthcure.org, Dogs, Cats, Horses, All Pets, Endocannabinoids System, Alzheimer, phoenix-tears, Liver Cancer Stage 4, Energy, Qi Gong, shaman, Sage, shamanic healing, Ayahuasca, Healing Plants, Grounding, MMS, Jim Humble, Miracle Mineral Supplement, Rewired, Dr. Joe Dispenza, Gaia, Series, microdosing psilocybin, Mindfulness, Sleep, Plant medicine, Paleo Lifestyle, Qigong, Chinese Healing, Shamanism, Mind, Succes, Goals