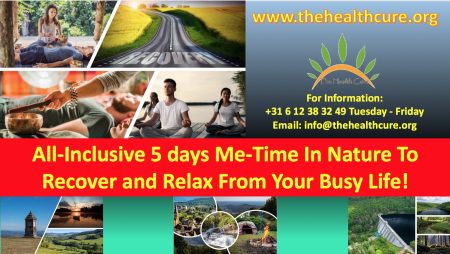 All-Inclusive 5 days Me-Time In Nature To Recover and Relax
This entry was posted on May 27, 2023 by The Health Cure.
Finding time for yourself can be challenging in today's fast-paced world, but it's essential to prioritize your personal well-being.
Me-time refers to a period of time (for example 5 days) that an individual (man and/or woman) consciously sets aside for themselves to engage in activities that they find personally fulfilling, relaxing, or rejuvenating. It is a valuable practice of self-care that allows people to focus on their own needs, interests, and well-being. Me-time can be customized to suit individual preferences and can take various forms depending on personal preferences and circumstances.