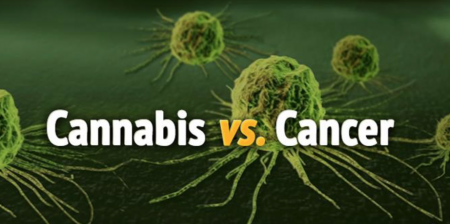 64 Studies That Show Cannabis Can Treat Various Cancers
This entry was posted on August 18, 2015 by The Health Cure.
Cannabis, and the cannabinoid compounds found within it, has been shown through a large amount of scientific, peer-
Reviewed research to be effective at treating a wide variety of cancers, ranging from brain cancer to colon cancer. Below is a list of over 60 studies that demonstrate the vast anti-cancer properties of cannabis.
Studies showing cannabis may combat brain cancer:
Studies showing cannabis may combat colorectal cancer:
Studies showing cannabis may combat blood cancer:
Studies showing cannabis can combat lung cancer:
Studies showing cannabis may combat stomach cancer:
Studies showing cannabis may combat prostrate cancer:
Studies showing cannabis may combat liver cancer:
Studies showing cannabis may combat pancreatic cancer:
Studies showing cannabis may combat skin cancer:
Studies showing cannabis may combat other types of cancer:
Source: thejointblog.com
Posted by The Health Cure, August 18 2015
Tags,
Medicinal Marijana, Cannabis Oil, THC Oil, CBD Oil, Rick Simpson, Phoenixtears, Run From The Cure, The Health Cure, CB1, CB2 Receptors, Cannabis Cures Cancer, Epileptic, Seizures, Skincancer, Alzheimer, Glaucoma, www.thehealthcure.org