Product Description
Dandelion / Paardebloem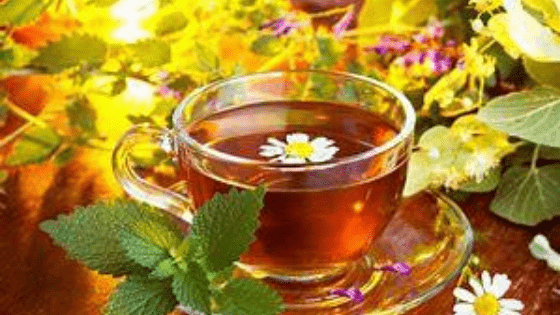 Most people know dandelion as the common weed that grows in grassy areas, producing a distinguishable yellow flower. Perhaps you picked dandelions as a child, or you may have tasted it in a drink, but few of us realise just how beneficial the plant is to our health. If you're not using dandelion for medicinal purposes just yet, here are 18 reasons why you should:
1. They're rich in antioxidants Dandelions contain a high content of antioxidants, which protect cells from damage caused by free radicals. Antioxidants bind to free radicals, preventing them from being able to bind to the cells in our body, where they could lead to accelerated ageing, cancer, dementia and inflammatory disease.
2. They can regulate blood sugar Recent studies have produced evidence to suggest that dandelions have the power to regulate blood sugar levels. Their antioxidative and anti-inflammatory properties make them effective in naturally treating cases of high or low blood sugar, without the need for more intensive treatment or medication.
3. They keep skin healthy Our skin is the biggest organ in our body, and it's important that we look after it and treat it well. Dandelions offer a natural solution to expensive skincare treatments and medications, providing anti-aging benefits and keeping skin healthy, nourished and clear. The detoxifying properties of dandelion rid the skin of toxins that clog pores and cause acne, and speed up the skin's natural healing process.
4. They boost the immune system Nobody wants to be slowed down by a common cold or flu. Dandelions have been found to contain properties that strengthen the immune system and help us to fight off airborne illnesses. Their antimicrobial and antiviral properties can help your body to combat infection, and studies have even found that dandelions can prevent viruses from being able to replicate.
5. They're good for digestion Poor digestion can lead to a number of unpleasant issues that are frustrating to deal with. Dandelion has actually been used for years to improve appetite and soothe digestive aliments, with some reports suggesting it's a cure for constipation. One study on animals found that dandelion prevented resistance of food moving into the small intestines, making digestion quicker and easier.
6. They fight cancer Dandelion's immune-boosting properties can help to fight more than just a winter virus. Studies have found that dandelion root extract has the power to cure prostate, lung and other cancers better than chemotherapy. It can work very quickly on cancer cells, disintegrating them within hours of contact. Scientists still need to research more into the benefits of using dandelion as a treatment for cancer, but the future looks promising.
7. They regulate blood pressure Bananas aren't the only good source of potassium – it turns out dandelions are, too. And that high potassium content has shown real value in regulating blood pressure. Scientists have found that potassium relaxes the walls of our blood vessels, lowering blood pressure and preventing cramping. There have even been studies that link low potassium intake to high blood pressure, so if you don't like bananas, consider dandelion instead.
8. They can assist in weight loss If you find it difficult to lose weight, it might not be because of what you are eating, but what you're not eating. Dandelion has been found to assist in weight loss in a number of different ways. First, it reduces water weight by causing more frequent urination. One study also proved dandelion's weight loss properties on a chemical level, by its ability to affect an enzyme known for dietary fat digestion.
9. They reduce inflammation Inflammation is our body's natural response to illness, and it often leads to pain, swelling and discomfort. Dandelion has been found to contain natural anti-inflammatory compounds and bioactive compounds, which organically reduce inflammation without the need for non-natural medication.
10. They reduce the risk of infection Dandelion has actually been used historically for treating a range of infections, from tonsillitis to UTIs and kidney infections. It's thought that dandelion can reduce swelling and even prevent infections from forming in the first place. One study found that women who took a combination of dandelion root and leaf extract were less likely to contract UTIs than those that didn't.
11. They treat constipation All of us will experience constipation from time to time, often with no good reason why. The best thing to do is to treat it naturally, and drinking dandelion tea has been found to do just that. Because dandelion is a diuretic, it adds more water to the digestive system, helping things to move along more easily. It also stimulates the liver to produce bile, which has been found to indirectly help with constipation.
Additional Information
| | |
| --- | --- |
| Country of Manufacture | Netherlands |
| Brand | The Health Cure |
Customer Reviews
| | |
| --- | --- |
| Average rating | |
| Review count: | 0 |
Write Your Own Review