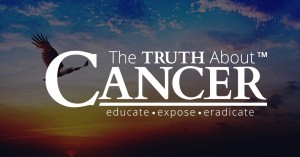 The Truth About Cancer
This entry was posted on July 2, 2016 by The Health Cure.
In this 9 episode documentary, Ty travels all over the world interviewing 131 doctors, researchers, and several cancer survivors to address their preferred methods of holistic care.
I believe in Mr. Bollinger's mission and I want all my readers to watch "The Global Quest for The Cures". Please click on the banner above or this link below to watch this Life-Saving Event.
This series could save your life or someone you love.
The Truth About Cancer: A Global Quest - The True History of Chemo & The Pharmaceutical Monopoly
The Truth About Cancer: A Global Quest - Episode 2
Kids 4 Healing - Truth About Cancer Documentary Series, Episode 3 Lisa's Cancer Story