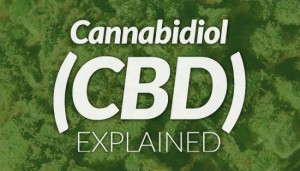 Marijuana contains at least 60 known chemicals called cannabinoids, which activate cannabinoid receptors in your body. Tetrahydrocannabinol, or THC, is the main component responsible for the psychoactive effects, or "high," marijuana is known for. While THC is known to have some medicinal value, there has been recent investigation into a new cannabinoid that is rumored to have more medicinal benefits than any single pharmaceutical drug on the market.
What is Cannabidiol (CBD)?
This cannabinoid is known as Cannabidiol (CBD), and is the second most abundant cannabinoid in cannabis. Research done by G.W. Pharmaceuticals suggests that CBD could be used for treating symptoms of rheumatoid arthritis and other autoimmune diseases, diabetes, nausea, bowel disorders, and many other hard-to-control side effects. According to an article from Projectcbd.com, CBD has even demonstrated neuroprotective effects, and its anti-cancer potential is currently being explored.
Continue reading Cannabidiol (CBD): Medicine of the Future?