Hemp oil healing testimonies. Real people with real stories.
Source: Youtube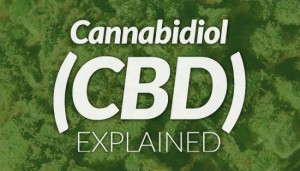 Marijuana contains at least 60 known chemicals called cannabinoids, which activate cannabinoid receptors in your body. Tetrahydrocannabinol, or THC, is the main component responsible for the psychoactive effects, or "high," marijuana is known for. While THC is known to have some medicinal value, there has been recent investigation into a new cannabinoid that is rumored to have more medicinal benefits than any single pharmaceutical drug on the market.
What is Cannabidiol (CBD)?
This cannabinoid is known as Cannabidiol (CBD), and is the second most abundant cannabinoid in cannabis. Research done by G.W. Pharmaceuticals suggests that CBD could be used for treating symptoms of rheumatoid arthritis and other autoimmune diseases, diabetes, nausea, bowel disorders, and many other hard-to-control side effects. According to an article from Projectcbd.com, CBD has even demonstrated neuroprotective effects, and its anti-cancer potential is currently being explored.
Continue reading Cannabidiol (CBD): Medicine of the Future?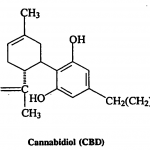 SAN DIEGO, Sept. 21, 2012 /PRNewswire/ — Medical Marijuana Inc. (OTC: MJNA), a leading hemp industry innovator, is pleased to report on a September 18 San Francisco Chronicle Article, "Pot compound seen as tool against cancer."
The article states that scientists at California Pacific Medical Center who have been researching marijuana's compounds for the 20 years have found that Cannabidiol, or CBD, has the ability to "turn off" the DNA that causes "breast and other types of cancers" to metastasize. CBD is the second-most abundant cannabinoid within marijuana, but does not cause the psychotropic high of THC.
As stated in the article: "We started by researching breast cancer," said scientist Pierre Desprez . "But now we've found that Cannabidiol works with many kinds of aggressive cancers–brain, prostate–any kind in which these high levels of ID-1 are present."
Continue reading Can Cannabidiol (CBD) Fight Metastatic Cancer? According to the latest research the answer is yes